Wholesale Car Audio Distributor
Subscribe to our YouTube Channel for weekly videos on the latest and greatest in car audio products. We will also be doing a product giveaway monthly to one of our subscribers. Winner will be randomly chosen.
Click Here To Subscribe
Haga Clic Aquí Para Comercial En Español
&nbsp
CATEGORIES
[mp_row] [mp_span col="12"] [/span12] [/row]
FEATURED BRANDS
---
Big 5 Electronics Inc. is the nation's premier 12-Volt Wholesale Car Audio Distributor. Since its establishment, the founders recognized an opportunity in the industry to bring a higher level of customer service and value to the market place. In a very short period of time the company has expanded, doubling in size each time. The forefront of our success has been the ability to cultivate strong relationships not only with retailers, but with manufacturers as well. The key to maintaining these relationships come from exuding the highest levels of customer service, and competitive pricing while adhering to the policies of our vendors. While most companies have been downsizing, breaking apart and closing their doors, Big 5 Electronics has expanded and solidified its position as a top car audio distributor. We stand strong in our commitment to elevate the standard of customer service in the wholesale car audio industry.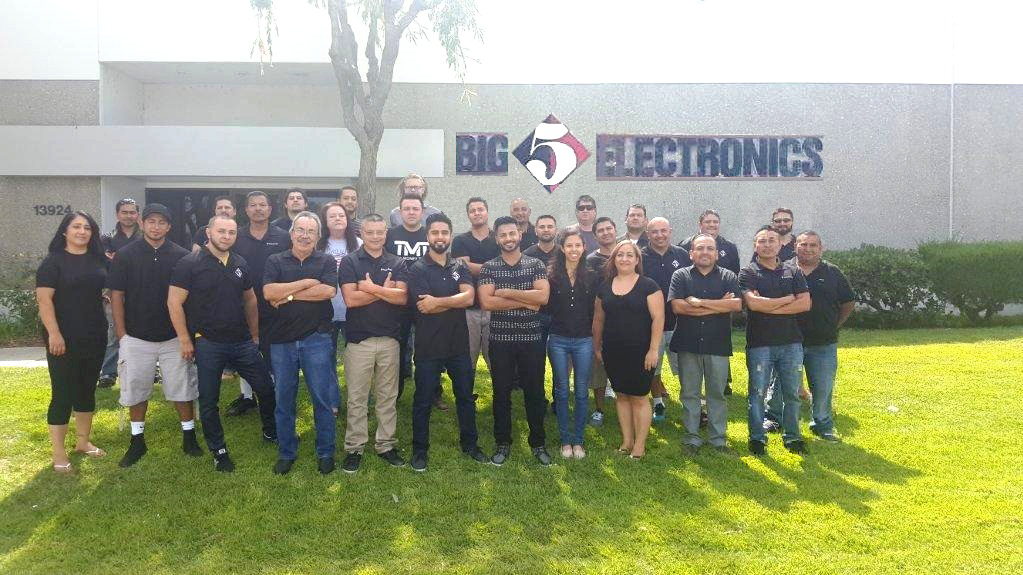 From

our newsroom
With the release of iPhone 7 (and 7 Plus) next week, we're finding questions on the compatibility of the latest Apple phones with existing car audio equipment. Industry members are already guessing whether the iPhones will even work with CarPlay...

Read more

Memphis Audio is introducing a high end line above its MClass series called the "Six Five Series."  Its name stems from the fact that Memphis has been supplying car audio since 1965 and the new line "was designed from the...

Read more